Bud & Me : The True Adventures of the Abernathy Boys
In 1909 5-year-old Temple and 9-year old Bud rode from Guthrie, OK. to Santa Fe, NM alone. In a span of 4 years, the brothers traveled the U.S. (more 12, 000 miles) by horseback, car, and motorcycle.
Their famous father, U.S. Marshall "catch-'em alive" Jack Abernathy of Oklahoma encouraged them, according to this account related by Temple Abernathy to his wife of 64 years.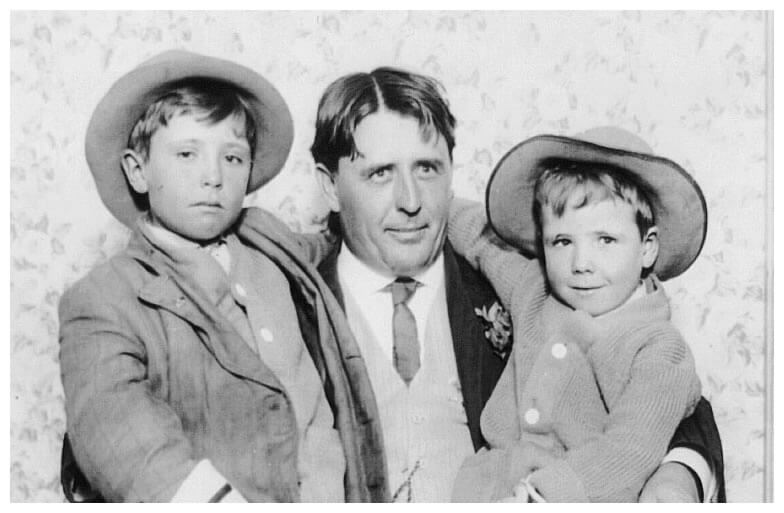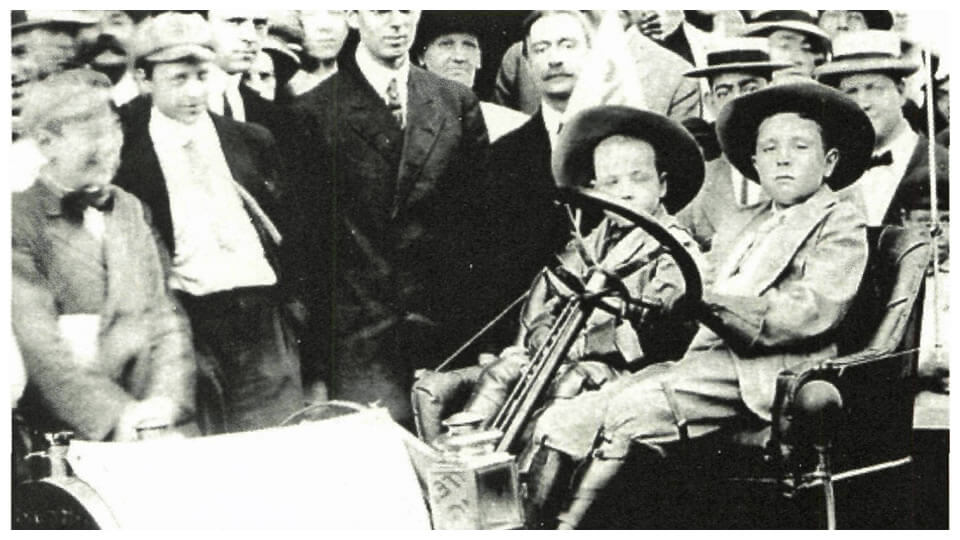 Nobody but nobody could have invented this story... heartwarming proof that... boys were men in oklahoma in 1910.
— PUBLISHERS' WEEKLY
This story will give to American History a reality seldom conveyed by textbooks. The straight forward account is enriched with numerous bits of related information about the history, social life and customs of the period. An adventure story that's absolutely and remarkably true.
— LIBRARY JOURNAL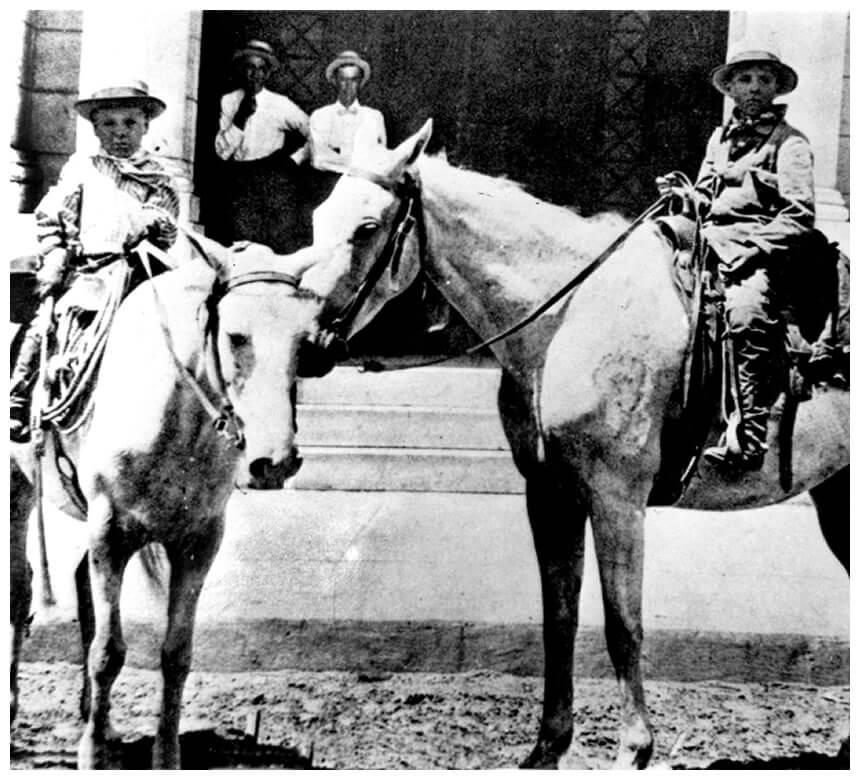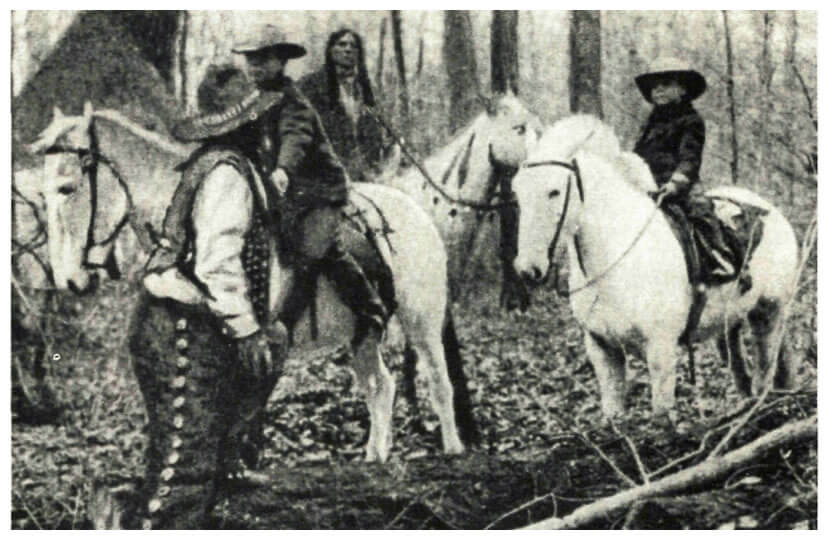 Easy to read, exciting and best of all, it is a true story...
— AMARILLO GLOBE NEWS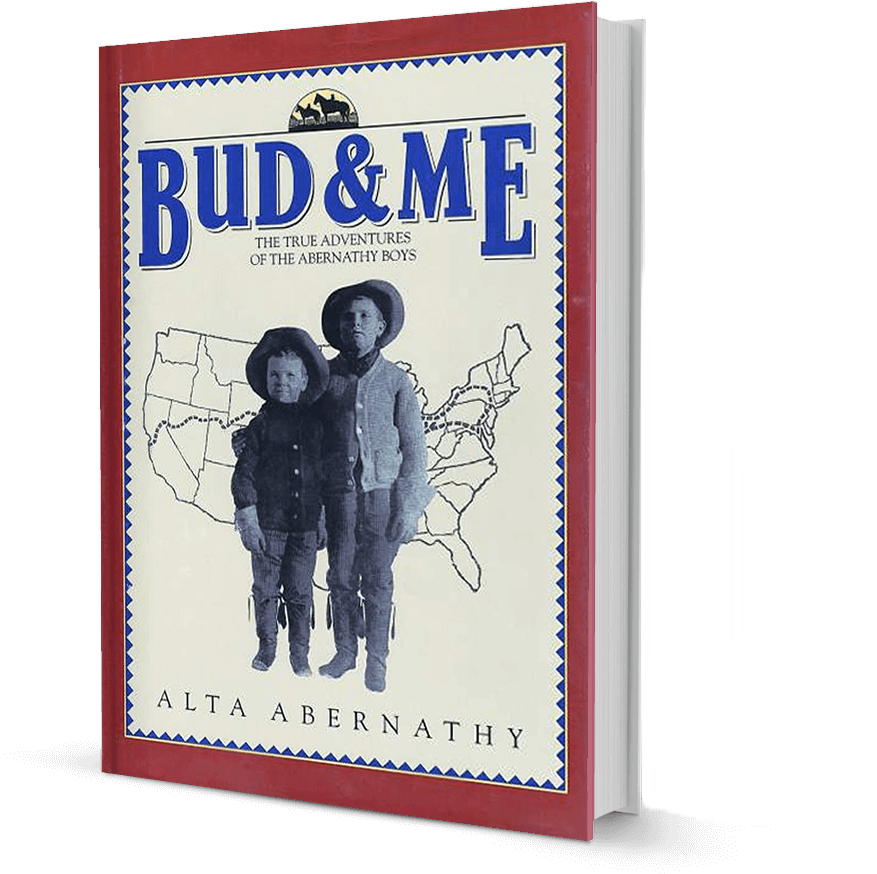 Bud & Me
Hardcover Edition Book
$24.98 + S&H
Bud & Me:
X
The True Adventures of the Abernathy Boys
Hardback - 162 pages
Includes 28 photos, illustrations, maps
ISBN 0-9662166-0-1
$24.98 + S&H

Bud & Me
Audio Book on CD
$24.98 + S&H
Bud & Me:
X
The True Adventures of the Abernathy Boys
Audio Book - 3 Compact Discs
Playing Time: 3 1/2 hours
ISBN 978-0-9662166-2-2
$24.98 + S&H

Shipping and handling - Orders are processed within 2 business days.
Standard shipping is by United States Postal Service Media Mail.
Estimated delivery is 2 to 10 days from shipped date.
For Texas residents, 8.25% sales tax will be added at your PayPal checkout.
Bud and Temple ride in a parade with Theodore Roosevelt
Map of the Last Three Adventures of the Abernathy Boys
A filmed demonstration of Jack Abernathy's live wolf capturing
1070+ People
WOULD LIKE TO SEE BUD AND ME MADE INTO A MOVIE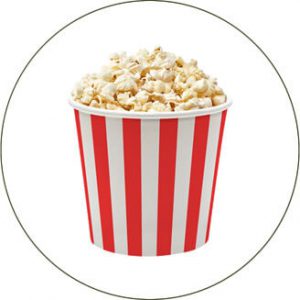 10 People
WOULD LIKE TO SEE BUD AND ME MADE INTO A MOVIE